St John's Cathedral in Valletta Malta
St John's Co-Cathedral is in St John's Square, Valletta. It features a tower with an interesting arrangement of 3 clock faces. Inside the cathedral is an artistic explosion of colour, and a great deal of gold, created by the 17th century Italian painter, Mattia Preti, who designed and created the exquisite Baroque interior.
The marble floor of the cathedral records the family names of the sons buried there who belonged to the Order of St John.
There are incredible painted ceilings, gilded arches and an impressive altar backed by an organ. The lavish decoration makes this church a living work of art . Just go and stand in awe.
Famous paintings by Caravaggio are displayed inside the cathedral museum in addition to Flemish tapestries and religious art.
There is an entrance fee to help maintain he church. If you enjoy art you will find a visit to the cathedral worth every cent.
Special offer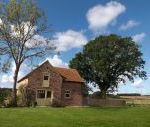 Price originally 500 GBP, Now reduced to 450 GBP
see more about available dates