Map of Valletta - capital of Malta
Visit Valletta, the capital of Malta for a fascinating historic city with places of interest at every street corner. It's a city you can visit without any preparation or knowledge and still enjoy the sights and sounds.
The city is named after Jean Parisot de la Valette who was the Grand Master of the Order of the Knight Hospitallers of St John who successfully defended the island from invading Ottaman Turks. The eight pointed Maltese cross serves as a reminder of the eight nationalities of the knights.
Special offer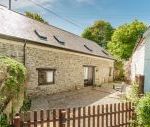 Was 599 GBP, Reduced to 499 GBP
Read more about availability