Diving holidays in Malta where the sea is crystal clear
Crystal clear seas, underwater caves and fascinating rock formations make Malta an excellent destination for a self-catering diving holiday. Diving centres abound in Malta.
The locations most attractive to divers in Malta are generally on the north side of the island and the smaller islands of Gozo and Comino.
Everyone in Malta speaks English making your trip easy to plan. There is plenty of marine life for diving to be rewarding: you're likely to see octopus, corals, eels, hermit crabs, anemones, shrimp, lobster, sponges, mullet, grouper and many other fish.
There is also a good number of wrecks around the island including boats and aircraft.
Special offer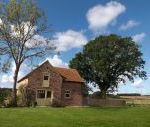 Usually 500 GBP, Special Offer Price 450 GBP
Read more info on offer availability