Cathedral of St Paul in Mdina Malta
The Cathedral of St Paul in Mdina stands at one end of a large open square lined by impressive classical buildings.
Dress rules apply to women when entering the cathedral; arms must be covered. There is a box of shawls available for that purpose.
The Cathedral Museum, located to the right of the cathedral, has a collection of religious artefacts and music manuscripts, documents dating back to the Inquisition and woodcuts by Albrecht Duhrer.
More about Mdina...
Special offer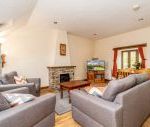 Price originally 399 GBP, Now reduced to 299 GBP
see more about available dates