Self catering holidays in rented villas and apartments
Renting a self-catering villa or apartment is a comfortable way to take a holiday in Malta or elsewhere. You have the convenience, space and privacy that you would find in your own home.
The nearest country and island to Malta is Sicily in Italy which is another popular place for people to go for holidays. Ferries run from Malta to Sicily making the journey both pleasant and easy.
We also know that the Maltese people love to visit the UK and especially England. Now that there are cheaper flights and the more attractive exchange rate, a holiday in the UK has never been better value.
Special offer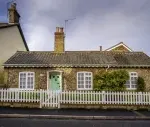 Originally 995 GBP, Now 895 GBP
Find out more about available dates