Nature holidays in Malta

Arid landscapes in Malta
One good thing about a nature holiday to Malta is the variety of habitat, both marine, coastal and inland. It's a fabulous destination to introduce your children to habitats and how variations in climate and conditions affect plants and animals.
The plants that flourish in such arid conditions tend to be succulents or adapted to survival with minimal water. These may have modified leaves, hairy leaves or other mechanisms to reduce transpiration. Even the Maltese grow pots of hairy leaved geraniums by their homes suited to their climate.
Click to view enlarged images in a new window

| | | |
| --- | --- | --- |
| | | |
| | | |
| | | |
It amazes me that snails which I associate with dampness still manage to cope with such harsh conditions. This brings in aspects of adaptation.
You will see the usual Meditteranean species such as lizards and Maltese versions of common birds such as sparrows which look different to the ones we have back home and provides the opportunity to explain mutation. The small uninhabited islands around Malta each have their own unique versions of certain lizards which illustrates mutation at work very well.
Special offer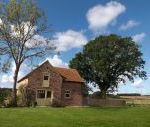 Originally 500 GBP, Now 450 GBP
Find out more about available dates