Marsaxlokk in the south east of Malta

Colourful boats in Marsaxlokk
Marsaxlokk is a picturesque fishing village in the south east of Malta. Visitors come to see the colourful Maltese boats and for the lively Sunday morning market.
The market sells a variety of produce, fresh fish, fruit and vegetables, as well as Maltese handicrafts, leather and crochet goods, lace and tablecloths. Shoes appeared to be a good purchase with a wide choice across several market stalls and modest prices.
There is a square with pavement cafes and restaurants, as well as restaurants in adjoining streets. Fish is a local speciality on the menu.
Tourists can often be seen taking photographs of the boats in the harbour, buildings and street scenes.
Related Marsaxlokk pages
Special offer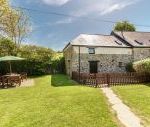 Was 399 GBP, Special Price 299 GBP
See the Offer Details including available dates