Church of Our Lady of Victory near Mellieha, Malta

A stunning setting for the Church of Our Lady of Victory high above Mellieha Bay
The Church of Our Lady of Victory stands in a large courtyard with beautiful flowering trees. The smaller sanctuary of 'Our Lady of Mellieha' stands behind it. Its painted crypt began life as a natural cave of which there are many in Malta since the bedrock is limestone..
The Mellieha Sanctuary feast is held on the last Sunday of September to celebrate the coronation of the painting of Our Lady of Mellieha in 1899 and is a good time to take a holiday if you would like to see some local traditions..
Walk through the courtyard and through the tunnel for lovely coastal views. Go uphill to the cafe for outstanding views over the north east of Malta to Gozo and Comino.
Places to visit nearby:
Mellieha Air Raid Shelters

Mellieha Bay and Ghadira Beach Nature Reserve
Special offer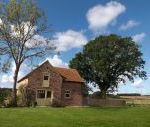 Usually 500 GBP, Special Offer Price 450 GBP
Read more info on offer availability