Booking office for boat trips to Blue Grotto Malta
The booking office for boat trips to the Blue Grotto is found down the street towards the sea away from the car park.
There is a good number of boats involved
Passengers wear life jackets
There is a jetty to wait for boats
There could be queues when coach trips arrive
There is a pleasant walk around this area with good sea views and cafes to sit and wait during busy periods.
The photograph on the right was taken in June 2009 so please be aware that prices may have changed since then.
Steps lead down to the booking office through the boat yard. There is an alternative route without steps for people in wheelchairs or with pushchairs.
Special offer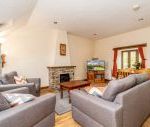 Price originally 399 GBP, Now reduced to 299 GBP
see more about available dates