Self-catering holidays in Malta
Malta is a sunny Mediterranean island paradise for English speaking people. Lying south of Sicily and east of Tunisia and the north African coast, Malta offers a balmy climate with long hot summer days perfect for days out on the beach and, everyone speaks English.
The Maltese association with Britain spans centuries going all the way back to the 15th century Knights of St John. The Maltese people have a long-standing friendship with Britain and all things British – English is an official language alongside Maltese. The culture is very much old England; English manners, customs and food but with a Mediterranean influence.
Malta's turbulent history and invasion by foreign powers have left plenty of historical landmarks from watch towers to fortresses. Visit the old harbour and fortified capital city of Valletta, the amazing silent city of Mdina, and colourful Rabat. Mysterious megalithic temples date from about 3,600 years BC.
The limestone rocks on the island have been eroded by the elements to form caverns and strange shapes dotted around the coast. Visit the Blue Grotto by boat or take the ferry to the smaller islands of Gozo and Comino for more beaches and the Blue Lagoon. As you would expect with islands, there are plenty of watersports, boat trips, sea fishing and colourful harbours.
There is a good choice of entertainment in the evenings from quiet restaurants to loud night clubs. Shopping for the local crafts is fun too. Pick up lace, beautiful glassware and silver goods in shops and outdoor markets.
The warm welcome for visitors is genuine. Book a self catering holiday in Malta to enjoy a relaxing holiday in the sun with optional culture and historical tours and discover why the British love affair with Malta continues year after year.
Special offer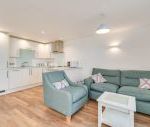 Original Price 240 GBP, Discounted Price 160 GBP
More Information on dates available